Shop to Support
Enjoy more of your favorite locally-produced Arkansas PBS shows by purchasing program DVDs or cookbooks. Every purchase goes directly to the local production fund to bring you even more Arkansas programming.
Steel Rails of Arkansas DVD = $20.00
Best of Exploring Arkansas DVD = $24.95
City of Visitors: The Story of Hot Springs DVD = $24.95
Dream Land DVD = $29.95
Phyllis and John Reunion Cookbook = $19.95
Arkansas Outdoors: More Fish Fowl and Fixins Cookbook (hardcover) = $19.95
Arkansas Outdoors: 10th Anniversary Cookbook = $21.95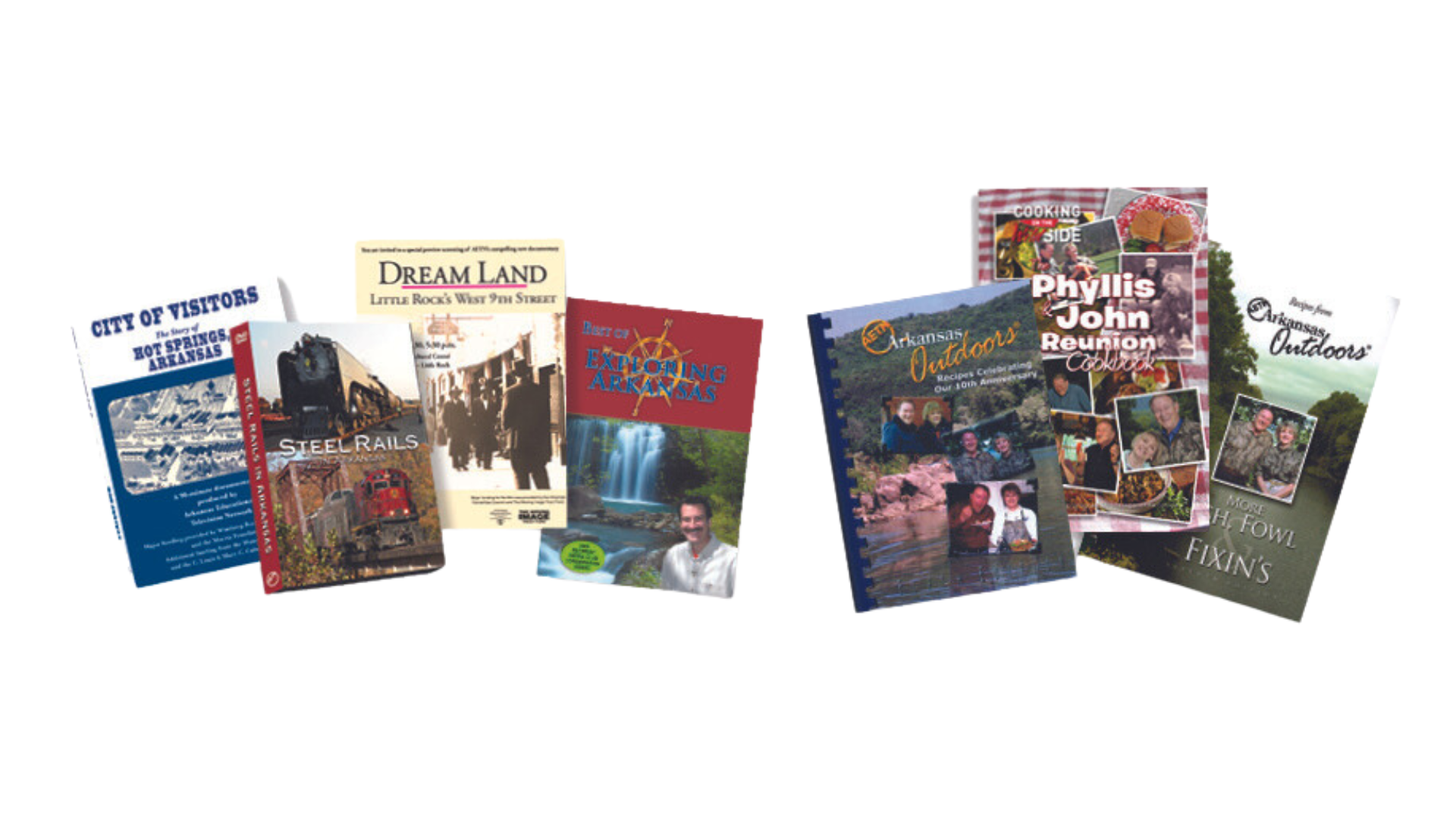 More Ways to Give
From becoming a member to making Arkansas PBS a beneficiary in your will, there are many ways to support your local PBS station.